What is a sworn translation?
What about certified and official translations?
When is it necessary for the translator's signature to be legalised (or "notarised")?
The Apostille - When should a translation include an Apostille?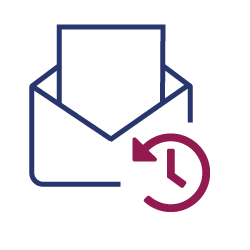 Your certified translation.
Quick delivery by e-mail or postal mail.
Lead times and processing terms
Delivery of your certified translation in 72 working hours as PDF file.